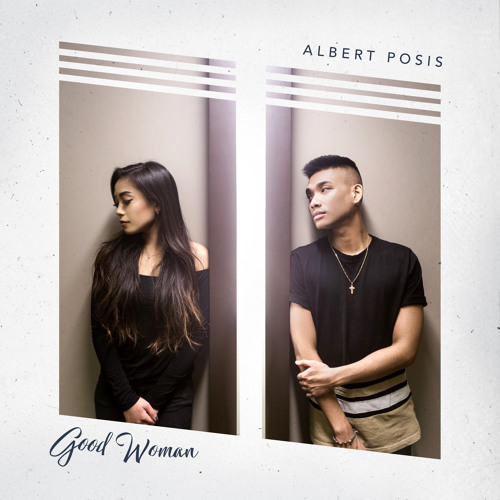 After gaining online notoriety from releasing cover videos on YouTube, Albert Posis is proud to present his new single "Good Woman."
In today's culture of swiping right, love is oftentimes overlooked by the lust of hooking up. 'Good Woman' refocuses the attention on love, trust, and faithfulness, while acknowledging the wounds of those who have been mistreated by a past or current partner.
Albert reminds listeners there are great people out there who will love you right, so don't give up just yet. This Valentine's Day is dedicated to all of the good women and good men. May love find its path to the hearts of all.
Albert Posis is a Filipino-American R&B singer, songwriter, and musician from San Diego, California. With millions of views on his YouTube Channel, Albert has been able to harness the platform to launch his musical career. In 2012, Albert released, "Higher," a 10-song project co-produced by Jesse Barrera. Sonically the project highlighted the acoustic nature of Albert's covers and originals released on YouTube giving an alternative vibe.
After taking a few years off from music to focus on academics and a new job, Albert teamed up with Maskerade and reemerged with three original songs, "Queen for the Night," "Sprung," and "When We Were Us (ft. Mark Mejia)." With Albert's melodious vocals and Maskerade's velvety production, the duo have composed a string of captivating tunes.