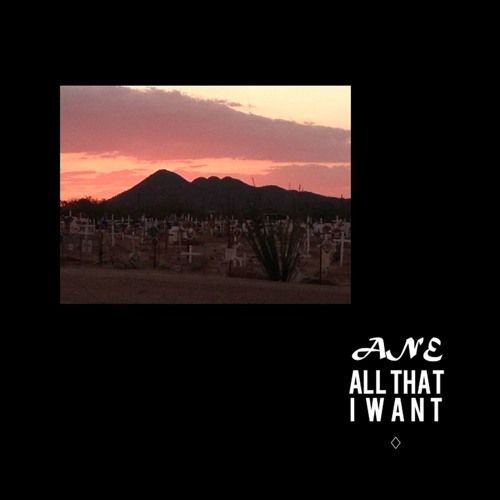 Introducing her subtle, yet heady and equally consuming mystique on "R.S.D," New Jersey-based Korean-American singer-songwriter ANE (an acronym for "A New Era" and pronounced Ann-nee) follows up the song's music video with the release of "All That I Want." Over an ethereal soundbed of pop synths and drum patterns provided by production duo WOKELAND, ANE paints a blissful fantasy world as a form of escapism.
"'All That I Want' is about bargaining and denial, the third stage in grief. It uses escapism and false hope to paint a picture of fantasy." – ANE
"All That I Want" is the second single from ANE's forthcoming Bitan EP, the long-awaited follow-up to her 2014 Freedomfiend project.
ANE (pronounced "Ann-nee") comes from a strict, Korean-American family in New Jersey with no musical background. Growing up without the records of her parents nor a TV for the better half of her childhood, ANE, perhaps by designed, still managed to find her way as a recording artist. With inspiration she found as a kid from The Beatles, Stevie Wonder' s Hotter Than July, and TLC's CrazySexyCool, ANE grew into a singer/songwriter that embodies a sheer contrast of contemporary and vintage sounds.
Her unique fusion of electronic, pop and soul is filtered through the ethos of musical inspirations Lauryn Hill, Amy Winehouse, and Nina Simone. Her chosen name stands for "A New Era," and she represents the evolution happening in music, fashion and art today.