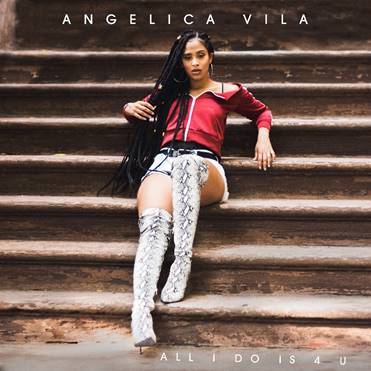 Rising songstress Angelica Vila returns with her brand new single "All I Do Is 4 U". This is the follow up to her debut single "More in the Morning". Both songs have left us impressed and kept her on our radar as one to watch.
The Bronx based artist is currently signed to Roc Nation/Republic Records as the protege of rapper Fat Joe after he discovered her. Angelica Vila brings back a bold and bright bounce from the New York streets.
A one-two punch of sheer vocal talent and international flavor immediately turned hip-hop icon Fat Joe into a fan. He went on to sign her in late 2017 as she dove into countless studio sessions in New York and Miami.