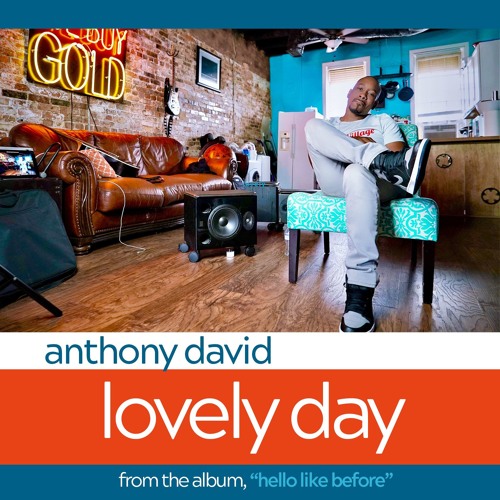 Veteran soul singer Anthony David has just released his latest single "Lovely Day", a stirring rendition of the Bill Withers classic. The feel good song is his first offering from the upcoming Withers tribute album "Hello Like Before".
The song was originally written by Bill Withers and Skip Scarborough in 1977 and released on Withers' Menagerie album in 1978. Anthony David's upcoming album is set to release on September 21st, 2018 via Shanachie Entertainment.
While "Lovely Day" has been covered and sampled numerous times, David's version channel's Withers' spirit, but with a few contemporary updates. Like Withers, David plays the acoustic guitar and has a warm, resonant voice that imparts an earthy sincerity to his music. So, it is no surprise that he has often been labeled as his generation's Bill Withers. The singer adds:
"In many ways Bill Withers is the artist most influential to my music career. Lovely Day is a favorite of the songs recorded for Hello Like Before because it' s that classic feel good song that starts off your day. Although it was written over 40 years ago, it's still makes you feel good every time you hear it."
Anthony David has finally made the album that so many have urged him to make for years; a heartfelt tribute to Bill Withers, an entire album of interpretations of Withers' compositions, both famous and obscure.