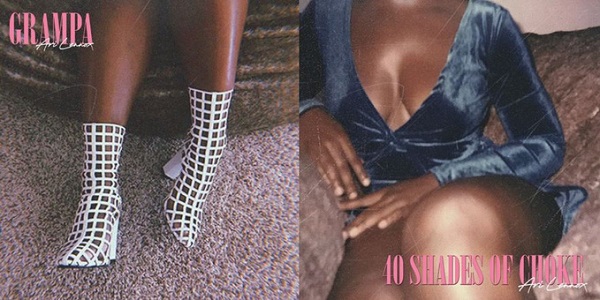 Dreamville sinnger Ari Lennox has just released two new singles, "40 Shades of Choke" and "Grampa". Both tracks contain driving soulful arrangements, complementing the young artist's raspy voice.
"40 Shades of Choke" is a risque but tasteful song that was written by Lennox and produced by MELO-X. "Grampa" is a more traditional soulful song that was produced by Elite and features live instrumentation.
Ari has already had a busy year so far, releasing the Ryan Doubiago-directed video for debut single, "Whipped Cream" over the summer.
She artist first gained attention through her EP, PHO, in late 2016. The Washington DC native then joined J. Cole on his 4 Your Eyez Only Tour in 2017. Ari Lennox has no intentions of slowing down, as she gears up to release her debut album.