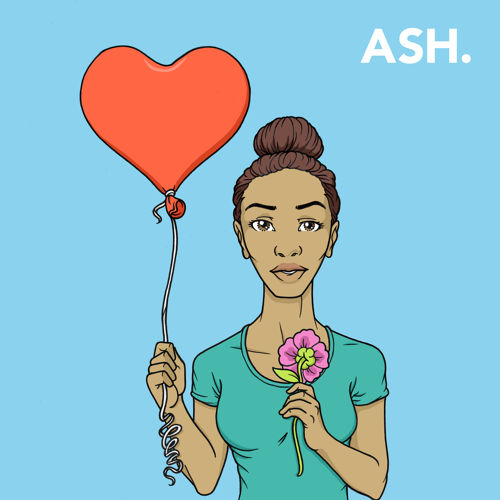 One of alternative music's most promising singers, ASH., recently released her debut project, The Perfect EP for purchase on iTunes. Just in time for Valentine's Day, ASH. introduces herself to new fans and long-time supporters with fun and simple music about love and companionship. The four track EP comes after the Cleveland native premiered her debut single, "Perfect" on SoulBounce.com last summer.
"The Perfect EP, I hope helps change the conversation in music. I think the way I've chosen to write about love will add a cool twist to the dialogue that so many artists are already having. At the very least I hope it compels people to love deeper," says ASH.
Outlets like YouKnowIGotSoul.com, The Spotlight, and RnB Magazine have all picked up the "Perfect" single, calling it "sugary sweet," "lighthearted," and "energetic." The short EP is completely produced by T Brown, who has had his hand in the musical workings of Janelle Monae. Brown and ASH.'s musical chemistry is prevalent throughout this project. Brown allows ASH.'s message of love command the attention of listeners, while the production merely compliments the music's meaning.
ASH. left her public sector job on Capitol Hill to pursue a career in the music business. Before she began her solo career, she lent her vocal talents to artists such as, Janelle Monae and Bruno Mars. After traveling throughout the world and performing for important political figures like, President Barack Obama, ASH. decided to record music that better reflected her personality and unique artistry.
ASH. who now resides in Atlanta, GA continues to mold her own unique pop sound for her solo career and continues to tour with music's most celebrated superstars. The Perfect EP is only depicts a small fragment of what this veteran vocalist is capable of, but she will continue to introduce herself to the alternative-pop world with more visuals to assent her tunes. Look out for the music video for ASH.'s new single, "Anyway" later this month.