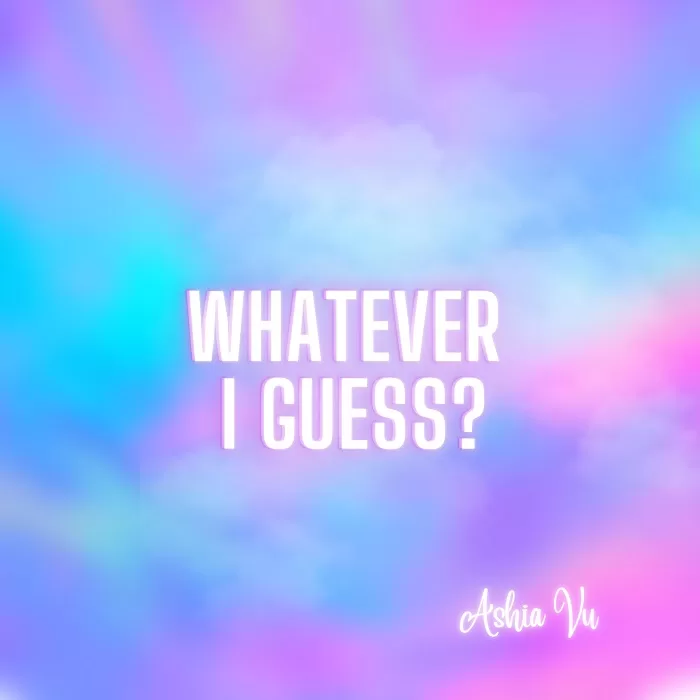 Check out this dope single from emerging NYC based singer/songwriter Ashia Vu called "Whatever I Guess?"
Ashia was inspired to create the song based on the moment she realized she was in a toxic relationship, and the decision of whether to stay or go. You'll have to listen to the end to find out her decision.
"Whatever I Guess?" is the first single from her upcoming EP "No Energy" which is a story about the process of moving on from a break up.
She's had a passion for music since an early age, but really found her voice as an artist after attending open mics across the city. Ashia counts artists like Jazmine Sullivan, Lauryn Hill, and Erykah Badu as influences, and her music combines acoustic instrumentation with 2000's R&B/pop stylings.
Stay tuned for the upcoming EP "No Energy".