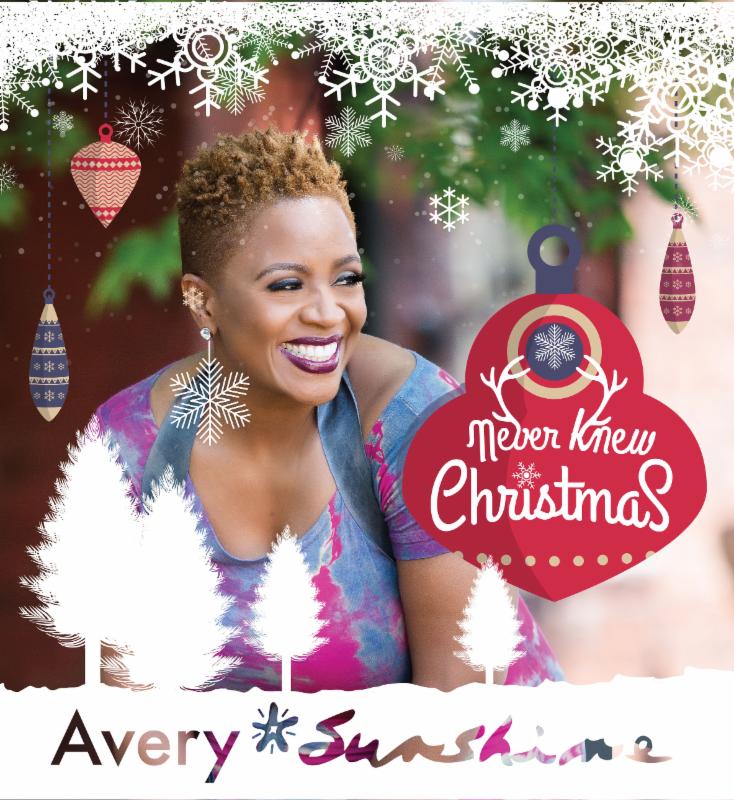 Emerging soul star Avery*Sunshine has just released her original holiday song "Never Knew Christmas". Taking a break from touring the world off of the strength of her recently released album "The Sun Room" and #1 single "Call My Name", Avery alongside musical partner Dana "Big Dane" Johnson created a brand new song to celebrate the season.
Speaking on the new song, Avery discussed the creation of "Never Knew Christmas":
"A few weeks ago I was asked to perform some Christmas songs for a national radio show. While I certainly appreciate and have an undying love for the classics, I have always wanted to create a song that reflected my personal Christmas experience. The chord changes were completed about 2 years ago but Dana [Johnson] and I wrote the lyrics for 'Never Knew Christmas' during breakfast at IHOP just two weeks ago! By the same evening we were onstage performing it for a sold out crowd at the Birchmere in DC! The response was so great that we decided to record the song as soon as we got back to our studio."
Recently, Avery*Sunshine was invited to perform in honor of Smokey Robinson at the Rock and Roll Hall of Fame, and also perform at Aretha Franklin's birthday event.