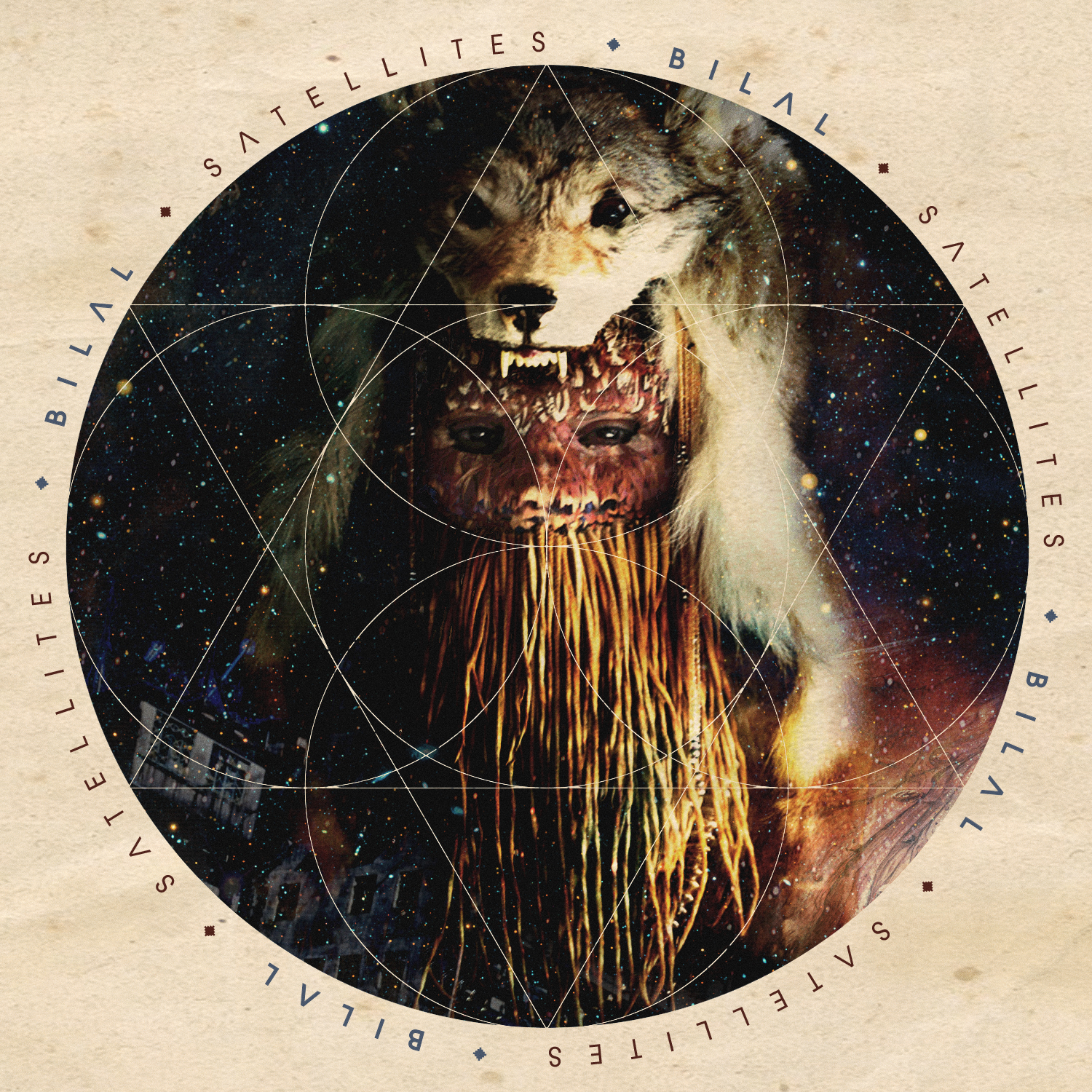 On May 12th, 2015 critically acclaimed musician Bilal premiered his new single, "Satellites," on NPR.com. He also announced the release of his 5th studio album, In Another Life, which was produced by Adrian Younge and will be available June 30th, 2015 on Purpose Music Group/eOne Music. These releases represent the next chapter in the strong narrative Bilal began with his earlier works and showcases Bilal's unique ability to reinterpret jazz, soul, and funk for a contemporary audience.
"I always try to paint pictures with my music…I like telling stories, stories you can see," said Bilal. "With this album, I take a step back. I am moving away from the surrealism in my last album to explore the reality of the time."
"Satellites," has a late 60's/early 70's sound that takes listeners on a journey of reflection in regards to today's social and political climate. In this track, Bilal views the world as an outsider crooning, "Just another day in another life. I'm a satellite, watching the world watch people as they do what they do to people. So what did we do and what can we do and how did this happen." The statement strikes a powerful refrain. It is further reinforced by Bilal's vocals, which range from soft and inquisitive to harsh and angry as he tries to get people to remember their love for humanity.
 
Fans can expect more great content and introspection on the new album as well as some surprise features.
"I am very proud of this new album, In Another Life, which will be released June 30th, 2015," said Bilal. "Working with Adrian Younge was a dream come true. He had the sound that I have been looking for. I also go to worked with some of the most talented up-and-coming and established MC's and vocalists. Listeners are going to be excited."
In addition to these releases, fans can also look forward to Bilal touring later on in the summer. The tour will hit many major cities in the United States. A full list of dates will be available in the next couple weeks.