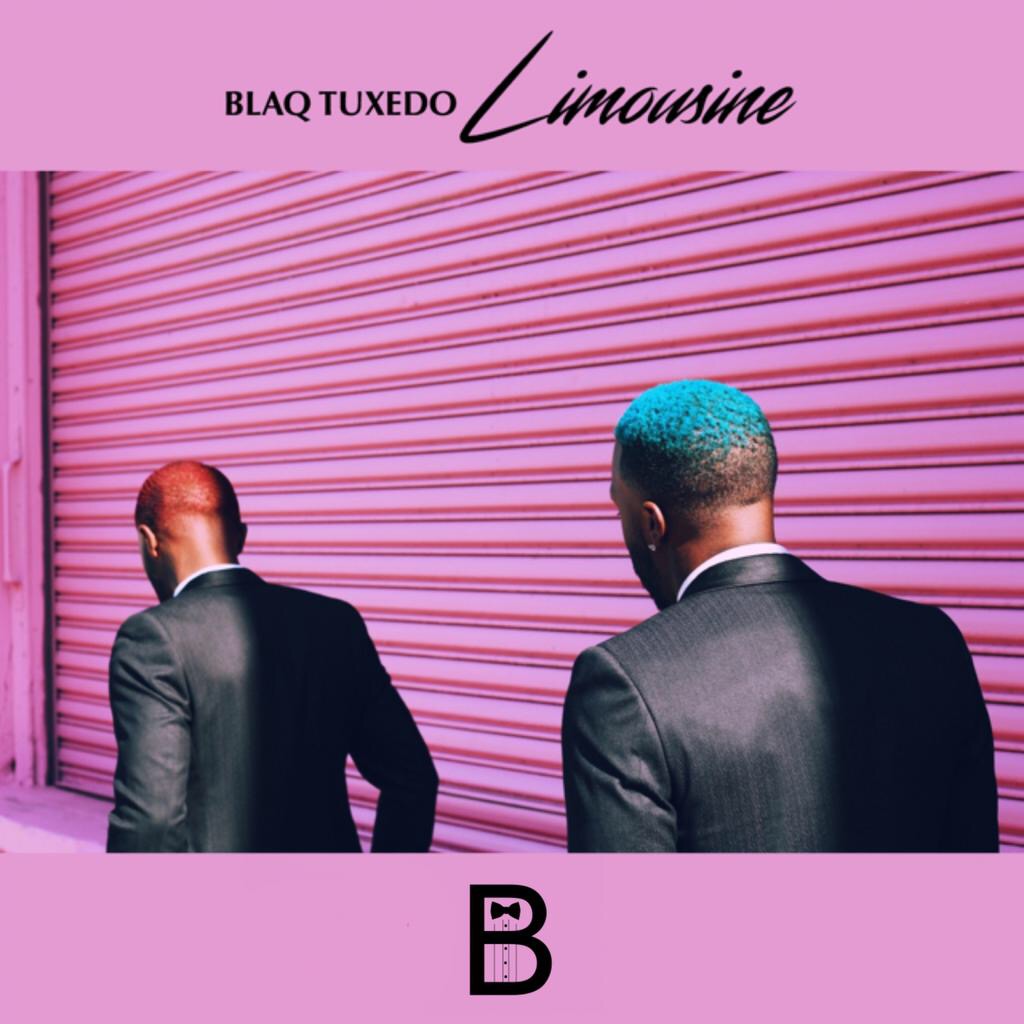 Grammy-nominated artists, BLAQ TUXEDO released their new EP, Limousine today on iTunes. The project's release comes after the duo received rave reviews for their previous singles "Cherish" and "Pass Out." BLAQ TUXEDO have garnished a respectable amount of attention with their past work, earning Grammy nominations and writing hits for the likes of Kendrick Lamar, Meek Mill, Chris Brown, Ty Dolla $ign, and Ciara.
"Limousine comes from our personal experiences and our desire to showcase luxurious sounds and visuals in a relatable way. We wanted to hit the ground running and bring our talents to the forefront," said BLAQ TUXEDO.
Limousine consists of seven well crafted songs. Outside of BLAQ TUXEDO producing several of the songs on the EP, Limousine also features renowned producers such as, Tha Aristocrats and Swift D (ScHoolboy Q, Logic, Lil Wayne, Chris Brown). Limousine proves that the producing and writing duo, BLAQ TUXEDO are here to stay! They have perfected a smooth, yet uptempo sound that will keep music lovers wanting more. The sound of Limousine is a harmonious blend between R&B and pop, with hip-hop influences in a few of the tracks. It's evident from start to the finish that Limousine is a solid project from BLAQ TUXEDO. Limousine is available on iTunes now.
"LIMOUSINE" TRACKLIST
1. Cherish
2. Pass Out
3. Panic (P.D.A)
4. My Dubai
5. Kiss & Tell
6. It's Been A Minute
7. Careless