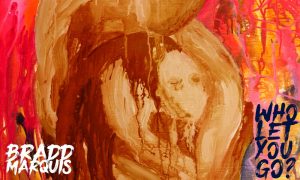 Check out the brand new single from soul singer Bradd Marquis called "Who Let You Go". The song was written by the singer himself, and features production from Robert Long aka OP Supa and Edmund Smith aka Eddie Duece
These days they say that you can't make a statement without a dope melody and tight production. The singer has every intention of putting these myths to rest on the new single.
"Who Let You Go" is the first single from Marquis' upcoming album. He intends to give listeners something to feel while pushing the envelop of R&B music with something old, something new and something space age!
The upcoming project will be the follow up to the album "Thank You" which he released back in 2013. It featured the hit singles "Love Will Find a Way" and "Thank You".