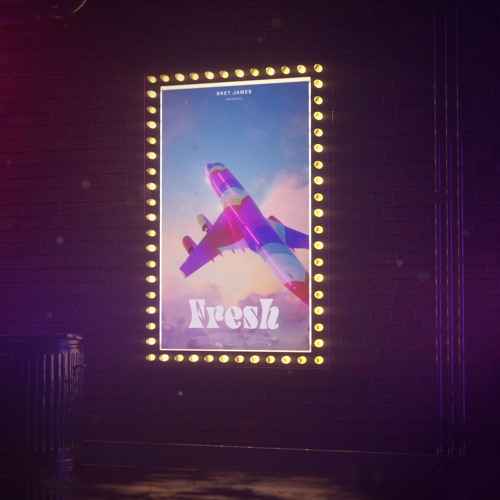 Currently in a new arc of his career, Bret James is making a strong return with his new independently
released single.
"Fresh" brings a dreamy atmospheric production and a funk-filled baseline smoothly paired with whimsical vocals. The track shows off Bret's creative talents in producing, singing, and songwriting. James is dedicated to making music with meaning, guiding listeners on the path to a fully immersive, multidimensional experience that they can relate to. No matter what your cultural sophistication is, the Los Angeles-born artist makes the connection on his new single. "The song is about a couple who only have one day in town together so they do everything they can to make it count," he shares. This is the first single off Bret's debut EP set to be unraveled later this year.
Born and raised in L.A., Bret James Loehr has years of experience as an artist as well as other areas of entertainment. He has been a working musician, actor and performer since 5 years old, but over the past few years, he has begun to shift his focus to solely music creating a cohesive sound with infectious energy when he performs with his live band, captivating crowds and invoking raw and relatable emotions. Notably, Bret is a part of "The13th Grade" collective, which includes stars NGHTMRE, J-Louis, Slander, Zacari, and more. Through his experience in this collective, he has been able to develop amazing relationships with striving talent who will support him.