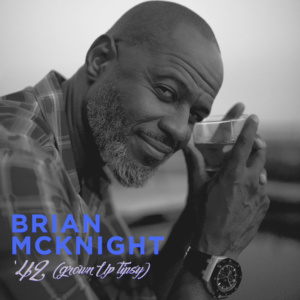 Legendary r&b singer Brian McKnight returns with a jam for the adults on the brand new single "'42 (Grown Up Tipsy)". The song is an excellent showcase of how McKnight has been able to mix in some of the more progressive sounds to his music while still keeping it traditional.
The song was produced by Tim Kelley formerly of production duo Tim & Bob. The producer also helped him craft his previous album "Gemeni" which came out last year.
McKnight has also hinted via his social media that he's currently shooting a video for the song.
Stay tuned for more info on if this is the lead up to a new album from McKnight. Although he continues to tour relentlessly, he shows no signs of slowing down with creating new music.