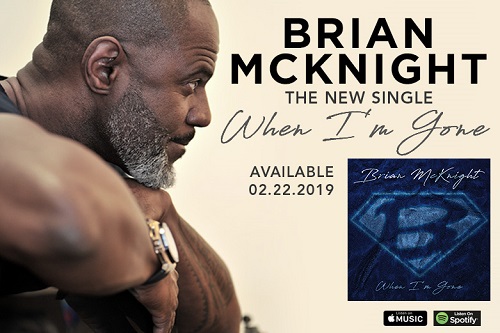 Legendary R&B singer Brian McKnight has just released his brand new single called "When I'm Gone". The song is a vintage Brian McKnight ballad which finds him asking his girl how she feels when he's not around.
"When I'm Gone" is the latest single from the singer's upcoming fourteenth studio album "Bedtime Story". The project promises to give listeners 60 minutes of jams made for the bedroom.
In an interesting twist, McKnight sent the single to radio first before it's release online. The song is already the #1 most added song at Urban A/C radio this week.
For the new album, it appears he will be working with veteran producer Tim Kelley once again. The pair collaborated on his previous album "Genesis", where Kelley handled the bulk of the production. He was also the producer on McKnight's previous single "'42 (Grown Up Tipsy)". Not only will that song presumably end up on "Bedtime Story", but it was also one of our favorite R&B songs of 2018, ending up on our year end list.
Brian McKnight appears to be inspired as ever. While many of his peers have slowed down with new music in recent years, he continues to give us releases at a high level.