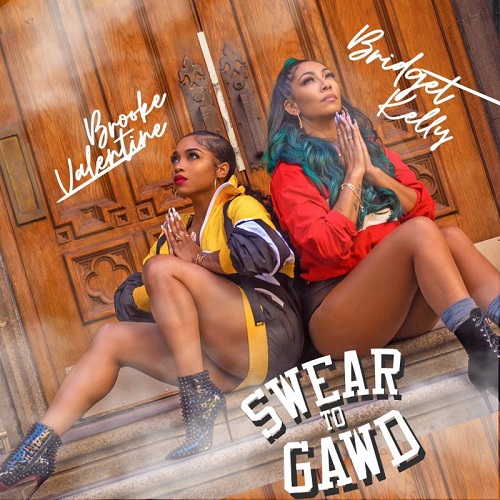 On the heels of the season finale of Love & Hip Hop Hollywood, Brooke Valentine and Bridget Kelly have teamed up to release their joint single "Swear To Gawd".
Brooke Valentine mad a name for herself years ago with the hit single "Girlfight", but it should come as no surprise that her reoccurring appearances on Love & Hip Hop were a precursor of her musical return.
The new track features Bridget Kelly who co-stars on Love and Hip Hop alongside Valentine. It's a groove, starts off with a funky baseline, and can be considered a modern day version of "The Boy Is Mine".
"Swear To Gawd" serves as the second single off of Brooke's forthcoming EP, to be released soon.