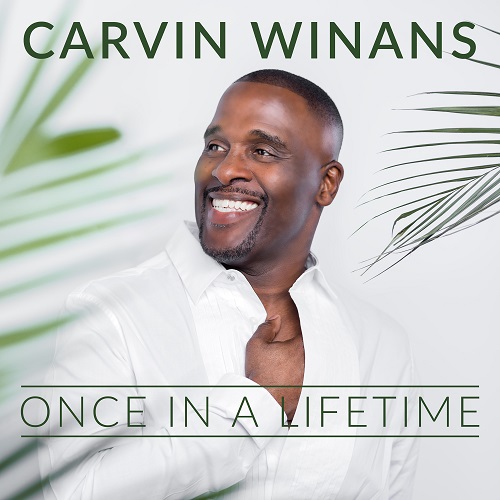 Check out the latest single from Grammy winning singer songwriter Carvin Winans called "Once in a Lifetime". The song is the first offering from his debut solo album called "The Softest Way", set to release in early 2019.
The singer originally launched his career over 30 years ago as part of the iconic group The Winans. During this time, Carvin Winans also established himself as a sought-after songwriter, penning hits for other artists including, Whitney Houston, Regina Belle, Peabo Bryson, Vanessa Bell Armstrong and Winans Phase II.
In 2013, Winans formed a new group, 3 Winans Brothers, with his brothers BeBe Winans and Marvin Winans. The next year they released an acclaimed self-titled album, which garnered an NAACP Image Award.
Winans has always desired to release a solo album. Recently he decided to take the plunge and got busy working on thew new album, which he is excited to share with the world. The singer adds about the project:
"I am truly humbled and honored that for my first solo album God blessed me to work with some of the most talented and gifted people on the planet: Stevie Wonder, Jimmy Jam & Terry Lewis, Kenny G, Tommy Sims, Carlos Battey and last but not least, my wife Chérie Winans! I pray my fans enjoy listening to this album as much as I enjoyed making it!"