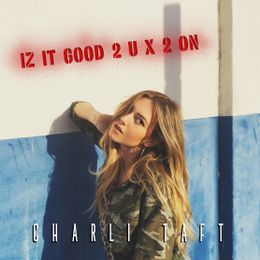 Emerging UK based R&B singer and songwriter Charli Taft delivers a unique 90's / current music mashup in the form of Teddy Riley's classic "Is It Good To You" feat. Tammy Lucas, and Tinashe's 2014 smash "2 On". The British songstress, who has previously worked with Riley himself, seamlessly blends both tracks to create a slick and sexy update, totally making the songs her own.
"No matter what, I keep coming back to the 90s sound. It was fun to experiment in the studio and put my own spin on two tracks that I really love."
One to watch, keep updated for more new music from Charli in the coming weeks.