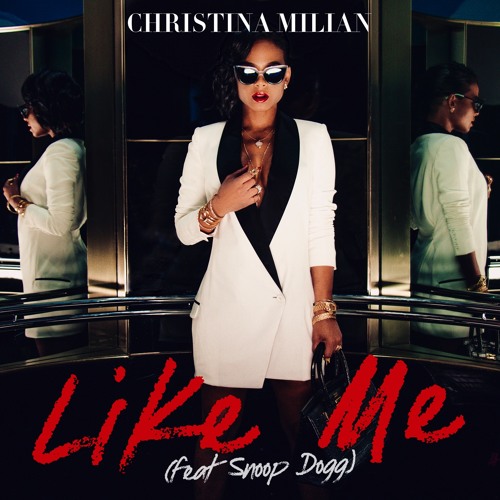 Christina Milian has announced her upcoming EP "4U" which is a four track set that will be her first music release since her 2006 album "So Amazin". The EP will release December 4th, and she offers fans a taste of the project with the new single "Like Me" featuring hip hop legend Snoop Dogg. "4U" is available for pre-order now and will be available on all digital retailers. Speaking on the new music, Christina Milian added:
"And so this musical journey begins and I could not be more excited. Everyone brings something different to the table when you're falling in love and as long as you're confident and secure with yourself, I think it gives you your own stamp and makes you a power player in a relationship. Getting Snoop Dogg on the record was one of the best choices I could've made because everyone loves Snoop. I've been a fan and he really came through and showed love on his verse. I'm excited my fans are finally getting a piece of what I have been talking about for my EP. 4U is by far my favorite musical project I have put together. It was made with love, literally. Now, I am glad I'm able to give it to my fans."
Earlier this year, Milian introduced her reality tv show "Christina Milian Turned Up". The show follows the daily lives of her along with her mom and sisters. It's been renewed for a second season and will kick off later this month. She also stars on "Grandfathered" which airs on FOX and stars John Stamos and Paget Brewster.
Christina Milian "4U" EP – Tracklist

1. Rebel
2. Do It feat. Lil Wayne
3. Liar
4. Like Me feat. Snoop Dogg