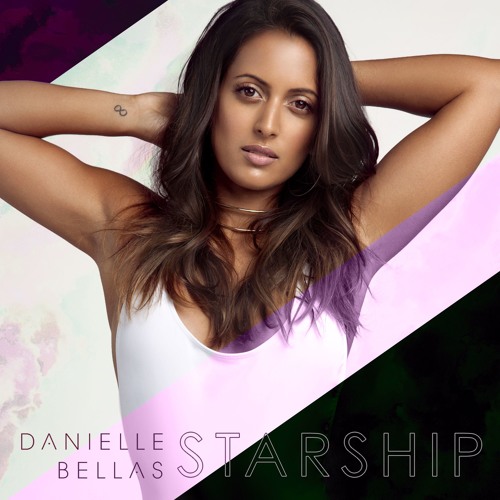 London based soulful r&b singer Danielle Bellas has just released her new single "Starship". The singer has a true passion for the Motown influenced R&B sound, and that is evident on her debut album, which was co-written and produced by UK-based production duo Jud Mahoney and Natalie DeLucia, who have worked with the likes of Michael Jackson, Jimmy Jam & Terry Lewis, Brandy and Britney Spears.
The slick pop production, featuring hook-laden choruses and smooth lead vocals, is influenced by the late 90's R&B greats such as Janet Jackson, Aaliyah and Ashanti. She added about the song:
"We wrote the track in the studio in Glasgow, inspired by what happens in a lot of long-term relationships, when they get a bit stale and the magic has been lost. But I didn't want to write a break up song, I wanted it to be more hopeful and about not giving up and reclaiming the spark. I guess I'm an old romantic like that!"
Although this is her first official release, Danielle Bellas has been filling notepads full of lyrics from a young age and recorded her first single at 16. She joined UK girl group Urban Lady whilst studying for her degree, but is now a solo artist, working on perfecting her sound. Danielle now lives in Sydney and her sound and videos bring a sense of much needed Australian sunshine to the gloomy UK winter.
Danielle Bellas will be releasing three singles over the next few months and will be traveling to the UK and US for live shows around the release of her album later this year. Starship is an impressive introduction to a talented artist who is looking to make a serious impact in the music industry over the coming years.