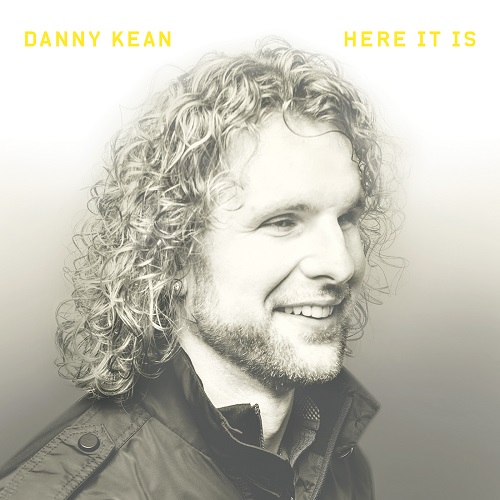 Singer Danny Kean has just released his latest EP "Here It Is", and you can stream it in its entirety here. The project finds him diving deeper into his musicality than ever before, including overtures into smooth R&B, early Motown, classic soul, funk rock and Neo soul. The EP ends with Danny's take on the Neil Young classic Heart Of Gold.
Danny Kean is an accomplished singer, songwriter, producer, multi-instrumentalist and actor. Born October 13, 1983 in Farmingdale, NY. Blind since birth, Danny's parents were told by a doctor that blind children often play great piano. Danny started playing at the tender age of two and was told by a piano tuner that he had perfect pitch. As he grew, he spent hours practicing and listening to legends like Stevie Wonder, Marvin Gaye, Miles Davis, Jimmy Hendrix, Ray Charles and the Crusaders. By 1989 his prodigious talents and precocious personality earned him a reoccurring role on the hit children's television show Sesame Street. By the age of 15, he was playing solo at bars and jazz jams in New York City. He also started to study with pros and sit in on studio sessions, where he developed an interest in production and songwriting. He graduated high school 2002.
Danny was only 18 when he released his first album Blind by Design and only 19 when he embarked on his first European tour with Stevie Cochran, which included a performance at the prestigious Montreux Jazz Festival. In 2002, Danny started working with Sam "Bluzman" Taylor, a New York City blues legend and later with R&B soul icon Maxine Brown, who covered some of Danny's songs. He also worked with Lenny Kravitz producer Henry Hirsch and played guitar for gospel great Tye Tribbett.
In October 2005 Danny appeared on the Steve Harvey morning radio show during a contest and won the chance to compete in amateur night at the Apollo. He won for three consecutive weeks. In 2008, Danny formed Danny Kean and Friends with veteran New York City drummer/drum instructor Phil Bloom and well-known guitarist Don Celenza. Danny wrote and recorded with legendary rocker Gary U.S. Bonds the 2009 release "Let them talk". He also toured and recorded with New Orleans blues legend Bryan Lee.
Danny's self-titled album (released in March 2011) found him approaching soul Music from many angles. Utilizing modern sounds as well as vintage instruments to create stunning backdrops to his signature Brass and Leather vocals and his expressive keyboard playing.
In 2012 Danny appeared in filmmaker, Edward Staroselsky's, documentary "Shining in the Dark". The film focuses on the struggles, lives and music of blind musicians. In November of that same year he performed at the Breaking Down Boarders film festival in Moscow. In September of 2013 Danny was inducted to the New York Blues Hall of Fame. In 2015, Danny produced the debut album for actress/singer Ebony Joann. The album entitled "Please Save Your Love for Me." received critical acclaim upon its release.
In April 2016 Danny became the face of Tourism Quebec's viral ad campaign "Blind Love" The ad has had over 14 million views to date and has garnered several awards in advertising and media; becoming a benchmark for excellence in modern advertisement.