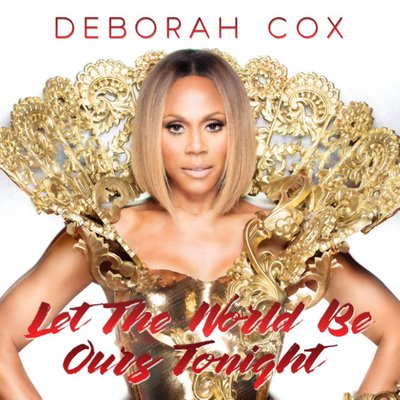 Legendary r&b singer Deborah Cox returns with the brand new single called "Let the World Be Ours Tonight". The uptempo dance feel to the song is reminiscent of some of her earlier hits, while her signature vocals shine as always.
As an added bonus to her fans, she's also released multiple remixes of the song as well.
Currently, Cox has been touring the United States starring in The Bodyguard musical stage playing as Whitney Houston. She also recently released the project "I Will Always Love You" which was a tribute to Houston and featured covers of some of her biggest hits.
Back in 2015, she released the single "More Than I Knew" which was supposed to be from her upcoming album "Work of Art". We even discussed the new music with her in an interview during that time. However, an album never came to fruition.
The last Deborah Cox album was "The Promise" nearly a decade ago in 2008.