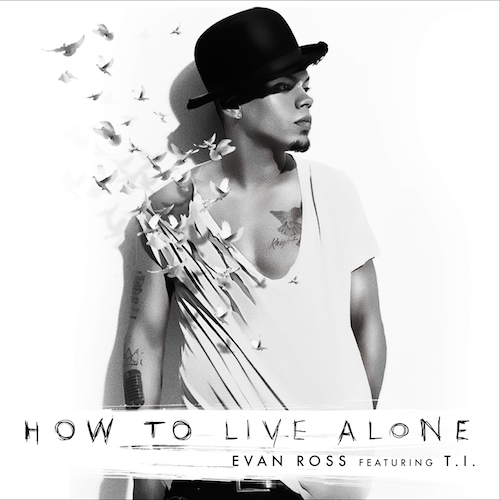 Evolve Music Group/Capitol Records artist Evan Ross drops the official version of his debut single "How to Live Alone" featuring rapper T.I. exclusively on Billboard.com. The single will be available on iTunes and all digital providers on Monday, May 18th, 2015.
 
Written by Jon Bellion, Evan Ross, & T.I. and produced by SONIX and Oh Francesco, "How to Live Alone" is the first single from Ross's forthcoming full-length debut. The ultimate expression of love, the passionate ballad is an ode to Ross's wife Ashlee Simpson whom he married last August. Says Ross, "The song is about the idea that if you couldn't be with the one you love, you would learn how to live alone. Because you could never love another."
 
The youngest son of entertainer Diana Ross has been flourishing as an actor— recently starring in the Hunger Games: Mockingjay, Part 1 and can be seen in the final installment of the franchise Mockingjay, Part 2 in November — but music is part of his DNA. "It took a minute, but I'm glad I waited," says Ross. "I could have probably rushed an album out years ago, but it wouldn't have been good. I'm in a place now where there are things that I want to share, and this album is really about the joy of being in love. A few years ago I don't know what this record would have been about. Acting is great, but music is more personal—it's actually about me—and I wanted to make sure it felt right."
 
Working with the likes of Rodney Jerkins (Michael Jackson, Mariah Carey, Whitney Houston), DJ White Shadow (Lady Gaga, Chris Brown), Rich Skillz and others, Ross is in the studio putting the finishing touches on his highly anticipated debut album and gearing up for his residency in Los Angeles kicking off after Memorial Day. The official music video for "How to Live Alone" is also on the way and will be directed by Jessy Terrero and also feature T.I.