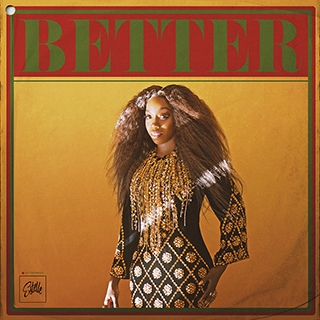 R&B veteran Estelle returns with the new single "Better". The tropical tinged song is her inclusion on the upcoming Reggae Gold 2018: 25th Anniversary compilation, a series which her music has been featured on before.
The song might also be a prelude to her long promised reggae album. When we interviewed the singer last year, she discussed her desire to record a reggae project:
Estelle: It's not anything different than what I've been doing. All my records have always had some Reggae sounding songs on them. So nothing is different or new, it's not steering away on anything. It's just me focusing on one particular genre. I started working on this one because everything I was doing started to feel like it. We were making Reggae records with R&B beats and it didn't fit right, so let's just make Reggae records. It's not purely that though. You actually have Soul and Afrobeats on it as well because it's part of my heritage and truth as well.
Previously, Estelle has released the single "Love Like Ours" late last year. Stay tuned for more on the upcoming album.