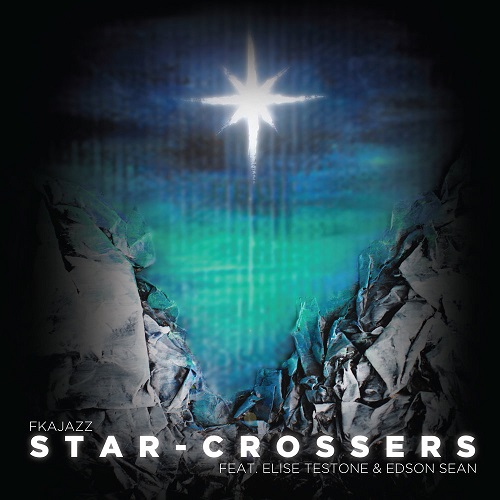 Check out the latest single from FKAJazz called "Star Crossers" featuring Elise Testone and Edson Sean. The song is the perfect blend of dynamic, jazzy production, powerful vocals, and a catchy groove.
"Star Crossers" serves as a representation of the eclectic musical journey that FKAJazz (formerly known as his legal name Samir Zarif) has been on since his first release as a jazz musician in 2010, "Starting Point".
For the single, he put two very accomplished artists who nicely complimented his groove. Edson Sean has traveled to West Africa with Jazz at Lincoln Center, toured with his own band, The Experi3nce, and has collaborated with Grammy Award winning producers such as Diamond D and David Banner. Elise Testone is a former American Idol finalist who has toured extensively and has appeared on such popular TV programs as The Tonight Show with Jay Leno, The Ellen DeGeneres Show, Live with Kelly, Good Morning America and others.
FKAjazz aka Samir Zarif is an accomplished triple threat Musician/Producer/Writer who took the scene by storm with his 2017 release "Stereotype Threat" a groundbreaking sophomore album. Stay tuned for a new album to arrive later in 2019.