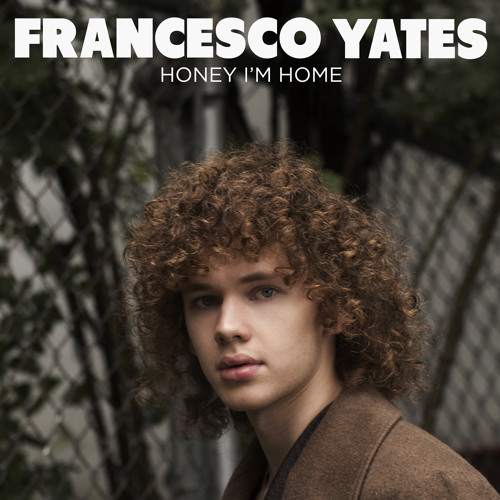 Atlantic recording artist Francesco Yates has announced details of his debut EP. "FRANCESCO YATES" arrives everywhere on the Toronto-based singer/songwriter/multi-instrumentalist's 20th birthday, Friday, September 11th.
"FRANCESCO YATES" is available for pre-order today. The EP is preceded by the new single, "Honey, I'm Home," which had its world premiere this week via The FADER.
Francesco will celebrate his EP with a major North American tour. The dates – which see him supporting Atlantic label mate Jess Glynne – get underway September 14th at Washington, DC's U Street and then continue through the month. For complete details and additional live dates, please see www.francescoyates.com/tour.
"FRANCESCO YATES" – featuring production by multiple GRAMMY® Award winner Pharrell Williams and Robin Hannibal (Kendrick Lamar, Jessie Ware) – sees Yates crafting a striking synthesis of pop, R&B, and soul, all lifted up by his evocative lyricism and striking vocal delivery. He joined Atlantic Records' historic roster at 16 and has since worked tirelessly to advance his unique creative vision.
"He's absolutely gonna be just a huge, huge, huge pop star," Pharrell Williams has said. "But not in the way people have been thinking of pop music in the past ten years."
TRACKLISTING
1. Honey, I'm Home
2. Something Different
3. Better To Be Loved
4. Call
5. Change The Channel
6. When I Found You