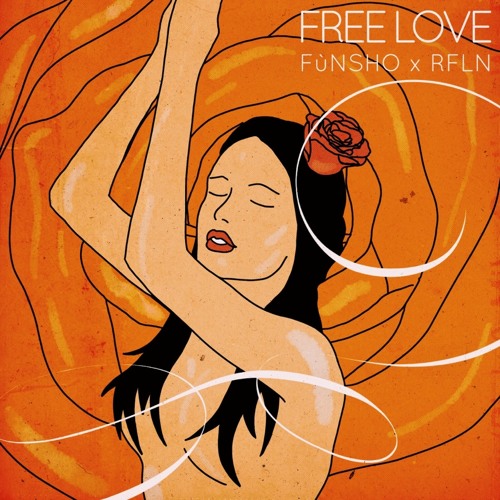 Soul singer Funsho and producer RFLN have just released their new single "Free Love".
The song will be included on an EP of the same name, which is set for release on February 9th, 2018. The project marks the first collaborative compilation between the two artists, with FùNSHO offering his silky vocals over RFLN's jazz-infused production. The 6 track EP will be available across all digital service providers on day of release.
On the song, FùNSHO's buttery vocals float over whimsical guitar chords and RFLN's production to create a dreamy title track. The singer adds of the song:
"The concept of 'Free Love' dawned on me spontaneously. The concept came to my mind one early morning when I picked up my guitar. I was thinking about women's rights and women wanting to feel safer in a world driven by the male gaze, since this is a big point of discussion right now due recent events in entertainment and politics. When I linked up with RFLN to build on the sounds of the single and the EP, he understood the vibe, and the rest happened organically."
The Free Love EP, which is written and produced by FùNSHO and RFLN, conceptually inspired by the ideas of the "Free Love" movement of the 60s and 70s. The EP reflects the original Free Love movement's ideas of sexual liberation, but in modern day context. Aesthetically, the combined styles of FùNSHO's vocals and acoustic guitar with RFLN's saxophone, production and vocals create a jazzy, yet fresh vibe that sets this compilation apart from much of today's R&B music.