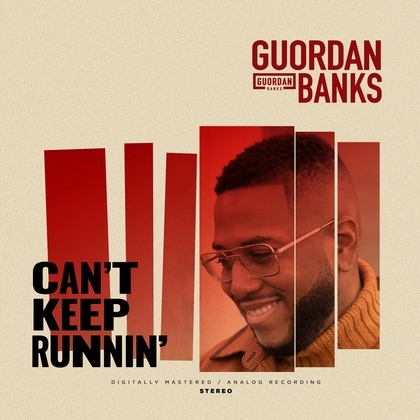 Grammy Award winning soul singer Guordan Banks has just released his latest single called "Can't keep Runnin'". The song was produced by Sap along with Cosmic Caviar. In the song, Guordan effortlessly delivers musical stylings from The Gap Band's 1980 hit record "Yearning For Your Love".
He adds about the creation of the song: "I feel like people are afraid in relationships, but I believe to be free and go for it. What's the worse that can happen?"
The singer was born and raised in Philadelphia and landed his first #1 single at Urban A/C with "Keep You In Mind". Eventually, the success of the song led to a cover by Chris Brown & Bryson Tiller, along with an opportunity to open for Fantasia on her "The Definition Of…" tour.
During his musical journey, Guordan has had the opportunity to contribute his songwriting talents to artists such as John Legend, Lalah Hathaway, Keyshia Cole, & more.
Guordan is currently in the studio working on his full-length project.