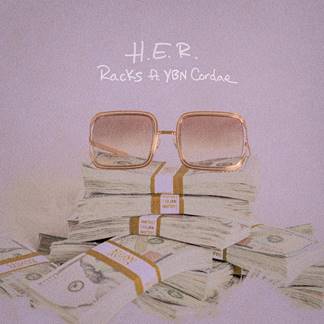 You've almost got to prepare for the worst when you see one of R&B's current standout artists releasing a single called "Racks". Could this be the moment they finally push H.E.R. to go all the way trendy?
Luckily for R&B loyalists, H.E.R. continues her streak of carrying the torch for the genre on the new single. Although the single is a reference to money, H.E.R. creatively finds a way to sing about not having love but having money. The song features rapper YBN Cordae.
H.E.R. allows her soothing and melodious vocals to create a memorable experience over the vibey production.
The singer continues to work towards the release of her debut album for release later this year.