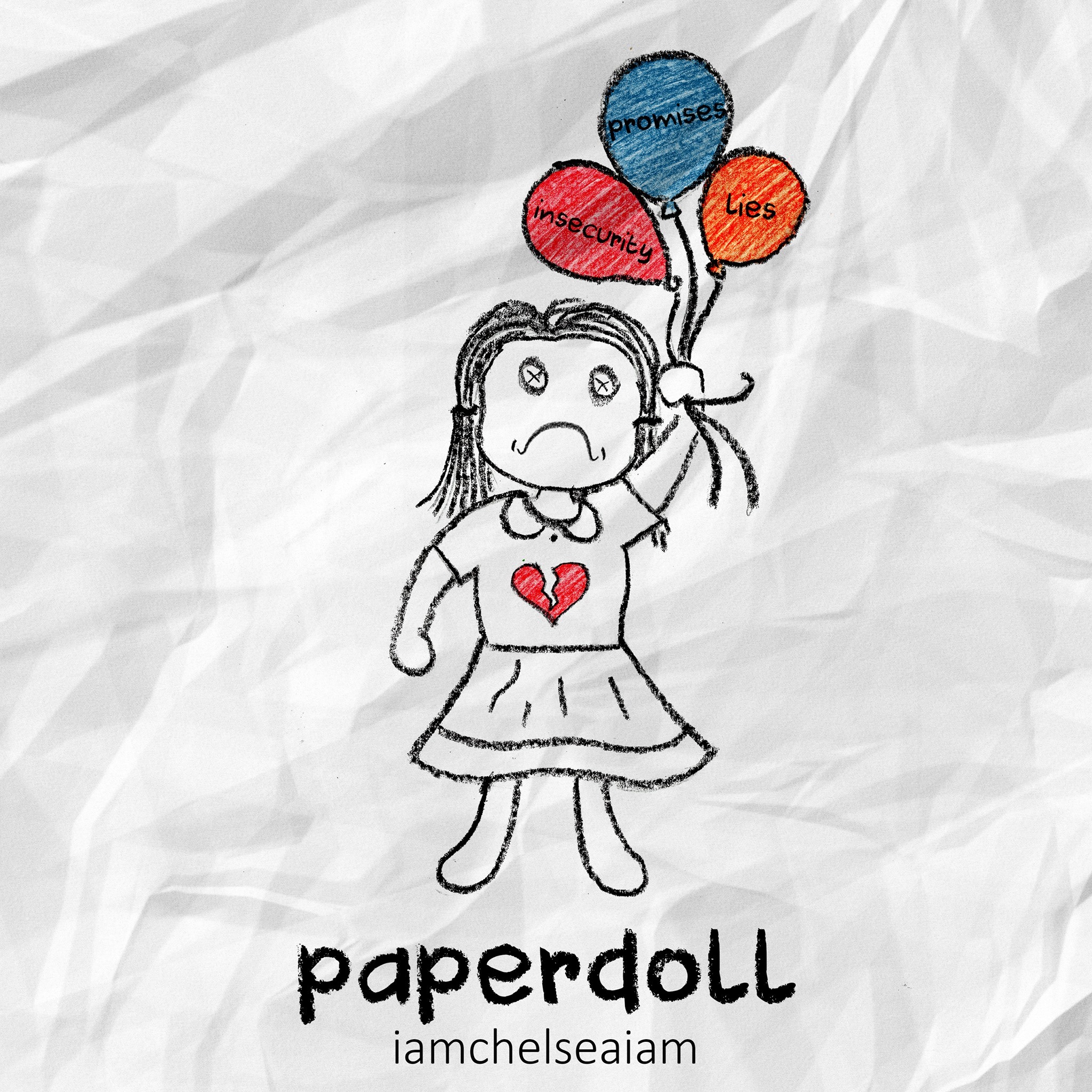 With a New York State of Mind and a Midwestern Spirit, Singer/Songwriter iamchelseaiam, pulls on the heartstrings of listeners with her realist lyrics & soothing vocals on "Paperdoll" the second single from her upcoming EP "A Beautiful Mess".
The imagery of "Paperdoll" seems childish, and the content of the song hits on exactly that. "Settling for a ragged paperdoll", a flimsy man, whose "words are full of broken promises".
Earlier this year, we were proud to premiere the visual for her previous single "Pity Party".
"Paperdoll" is the follow-up single & an even further introduction to her new rhythmic & synth sound, versus the acoustic singer/songwriter vibe she has been known for over the past 3 years. The song was produced by Yonatan Watts.
"Paperdoll is a very personal look at a past relationship. I was waiting for my boyfriend at the time to take a stand for us and for his own future. In the end he fell short of that. I realized that I couldnt have confidence for both myself and him. For this record, I feel like I literally gave listeners a piece of my heart in under 4 minutes."
iamchelseaiam has previously been featured notable NYC music venues such as The Iridium in Times Square, The Bitter End & Pianos, CMJ Festival in NYC, A3C Music Festival in Atlanta and has toured nationally & internationally. To celebrate the release of Paperdoll, iamchelseaiam aims to have a 3 date city tour in her hometown of Cincinnati, Ohio.