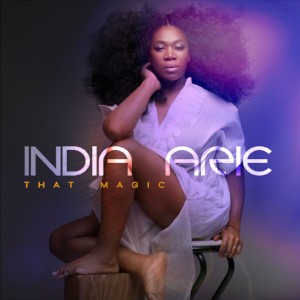 Veteran Grammy winning r&b singer India Arie returns with her brand new single "That Magic". The enchanting new song is the first official release from her upcoming album "Worthy" which is set to come out in February 2019 via Songbird/BMG.
The song was co-produced by Aaron W. Lindsey and Branden Burch and includes India's trademark warmth, care, and precision. "That Magic" lovingly describes the connection between two people that we can all hope for.
This is her first new release since she put out the "Songversation: Medicine" EP last year. Earlier this year, Arie received her 22nd Grammy nomination in the "Best New Age Album" category for the project.