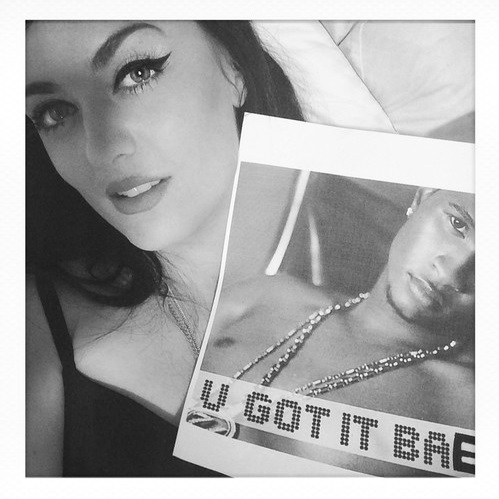 Newly signed Atlantic Records artist Janine and the Mixtape has just released her fresh cover of Usher's classic "You Got it Bad". Her debut EP "Dark Mind" is out now.
The New Zealand-born singer/songwriter/multi-instrumentalist/producer's acclaimed debut EP Dark Mind was re-released via US-based DSP's on November 4th (after joint venture with Atlantic Records).
Her recent single, "Hold Me (Feat. Pusha T)," on sale now, premiered exclusively via Complex. The original track has already proven a breakthrough for Janine, drawing more than 1 million plays on her official SoundCloud while also earning featured play on VH1's smash reality series, Love & Hip Hop Atlanta.
Now based in Brooklyn, Janine and The Mixtape – known to friends and family as Janine Foster – began performing at open mic nights in her native Auckland when she was but 14 years old. She soon developed her own unique amalgam of pop, indie, R&B, and hip hop, all built around her emotional songcraft, otherworldly vocals, and utterly individualistic persona. Released initially by her own Little Mixtapes Records in 2013, Dark Mind immediately shot Janine and The Mixtape into the spotlight – as well as the top 2 on the iTunes Store's "Top R&B Albums" chart. The EP – which also includes the hit single/video, "Little Bit" (featured on VH1's Love & Hip Hop Hollywood) – received worldwide applause, with high praise coming from such outlets as MTV, Billboard, VIBE Vixen, Complex, and VIBE, which ranked Janine and The Mixtape among their "R&B Secret Society: 26 Acts You Should Be Listening To."