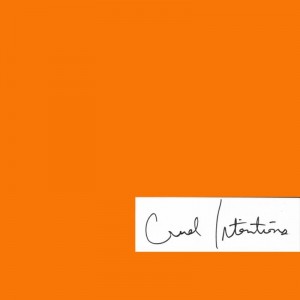 JMSN returns with the brand new single "Creul Intentions", a jazz-infused relatable record that touches on the woes in relationships. Along with the new single comes the announcement that he plans to release a new album titled "It Is".
The Detroit born soul singer will release "It Is" on May 6th, 2016 on his own label White Room Records. The album will encompass his genre blending sound touching on the total spectrum of r&b music.
JMSN has also announced a North American tour that will kick off on May 7th and take him through the end of June.
The new album "It Is" is the follow up to his critically acclaimed self titled aka "Blue Album" which released in December 2014.
JMSN "It Is" Album Track Listing:

1. Is is.
2. Power
3. Fuck U
4. Cruel Intentions
5. Good Ol' Case Of The Blues
6. Funk Outta Here
7. Juice (Interlude)
8. Hypnotized
9. Fantasize
10. Most Of All
11. Be A Man
12. Be A Man Pt. II
13. Possessed
 
 
JMSN "It Is" North American Tour Dates:
5/7/16  Constellation Room – Santa Ana, CA
5/8/16  Velvet Jones – Santa Barbara, CA
5/11/16 The Regent Theater – Los Angeles, CA
5/12/16 Soda Bar – San Diego, CA
5/13/16 The Rebel Lounge – Phoenix, AZ
5/14/16 Bowie Feather – El Paso, TX
5/15/16 Launchpad – Albuquerque, NM
5/17/16 The Parish – Austin, TX
5/18/16 RBC – Dallas, TX
5/19/16 Walter's Downtown – Houston, TX
5/20/16 Hi-Ho Lounge – New Orleans, LA
5/22/16 Exit In – Nashville, TN
5/24/16 Neighborhood Theater – Charlotte, NC
5/25/16 9:30 Club – Washington, DC
5/26/16 Le Poisson Rouge – New York, NY
5/27/16 Johnny Brenda's – Philadelphia, PA
5/29/16 Wonder Bar – Boston, MA
5/31/16 Theatre Fairmount – Montreal, QC
6/1/15 Legendary Horseshoe Tavern – Toronto, ON
6/3/16 Populux – Detroit, MI
6/4/16 Beachland Tavern – Cleveland, OH
6/5/16 Club Café – Pittsburgh, PA
6/6/16 The Hi-Fi – Indianapolis, IN
6/8/16 7th St Entry – Minneapolis, MN
6/9/16 Double Door – Chicago, IL
6/10/16 The Demo – St. Louis, MO
6/11/16 The Outland – Springfield, MO
6/12/16 89th St Collective- Oklahoma City, OK
6/14/16 Lost Lake Lounge – Denver, CO
6/16/16 Kilby Court – Salt Lake City, UT
6/17/16 The Reef – Boise, ID
6/18/16 Doug Fir Lounge – Portland, OR
6/19/16 The Crocodile – Seattle, WA
6/20/16 Alexander Gastown – Vancouver, BC
6/22/16 The Independent – San Francisco, CA
6/24/16 The Catalyst Club – Santa Cruz, CA