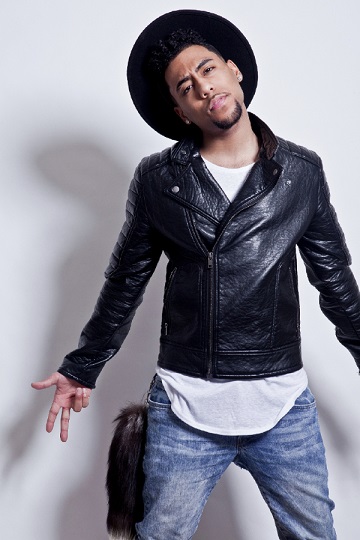 Get to know Julian King. If you haven't heard of this rising industry great—take note, because he's set to become a household name in no time. A singer, songwriter and talented dancer, this R&B/Pop crooner is ready to take over, and we're featuring his new single, "No Strings".
The smooth record is all about keeping a relationship light, fun, and without any strings attached. The track was produced by B.A.M, written by TheTRND, and is the first taste of King's upcoming EP, Sing for You.
King is a Philly native who attended the city's prestigious Philadelphia High School for The Creative and Performing Arts aka CAPA (Alumni include Boys II men and The Roots). King hooked up with GRAMMY-nominated songwriter Kristal "Tytewriter" Oliver (credits with P. Diddy, Danity Kane) and her partner Kristofer "César" Murray (credits with Chrisette Michelle, TGT) and is now part of their production house Twenty20 Entertainment.
The talented singer also caught the eyes and ears of artist managers Jerome Hipps and Mike McArthur of Mama's Boys Entertainment. The powerhouse duo, who have a partnership with entertainment mogul Kevin Liles of KWL Enterprises, have signed on King to be an artist under their management
It doesn't take long at all to realize that you are in the presence of a young star when you experience King's live performance. Not only an incredible dancer and vocalist, King is also a top of the line musician (Keys/Drums/Bass) and a writer. Stay tuned because there is much more to come from Julian King!