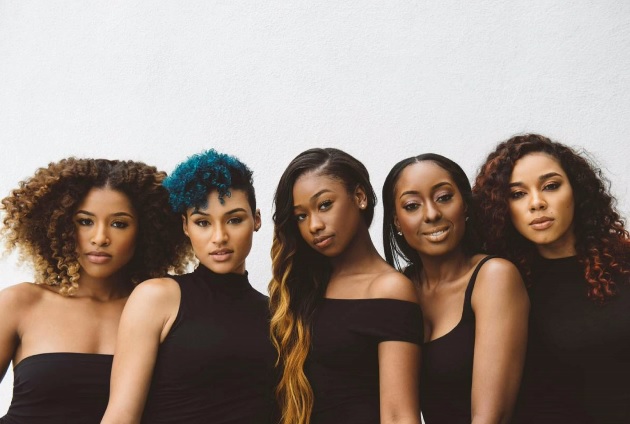 This new song by June's Diary called "Ratchet Life" mysteriously appeared in our inbox, and it's so good that we couldn't help but share it. The girls show off their vocal prowess on the downtempo song while singing about the pitfalls of living ratchet.
The group, which was hand chosen by Kelly Rowland on the hit BET show "Chasing Destiny", is made up of Ashley Williams, Brienna Devlogt, Gabrielle Carreiro, Shyann Roberts, and Kristal Lyndriette. They are currently signed to Epic Records.
In addition, the group has also just released a new project called "Male Edition". It includes their rendition of favorite songs by male groups and really allows them to show off their vocal talents.
The songs included are "If I Ever Fall in Love" by Shai, "Stay" by Jodeci, "Poison" by BBD, "Two Occasions" by The Deele, "Hey Jude" by The Beatles, and "Where the Party At" by Jagged Edge. Listen below.