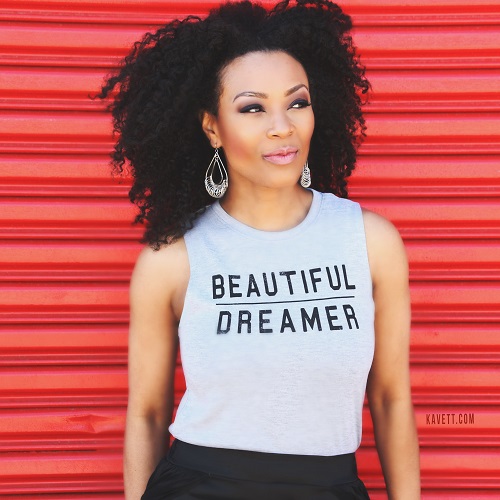 Check out the lyric video for the new single "Feelin' Good" from Dallas based soul singer K.Avett.
The singer is currently on a quest to showcase her growth as a songwriter with her sophomore album, "Lioness," which is set to drop early 2018. She adds:
"This album touches on several topics and above all, speaks to discovering your truth and embracing your inner strength. Every single one of us has the capacity to reach our greatest potential – in life, love, and finding happiness. This is the very essence of the "Lioness" movement."
Riding off the wave of the success of her debut album "Revelations", K.Avett was an opening featured artist for Corinne Bailey Rae's "The Heart Speaks in Whispers" Tour. With a smooth and soulful sound as transparent as the lyrics she writes, K.Avett continues to pick up momentum and branch out as the sound of thought-provoking, "feel good" music.
Last year, we also featured the song "The Matter (What Are We Here For?)" and also included it in our Top 100 Best R&B Songs of 2017 list.