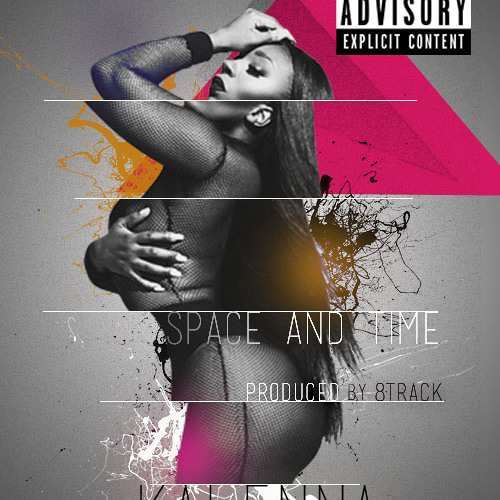 After another remarkable season of "Love & Hip-Hop Atlanta", Kalenna delivers her official single "Space And Time" via Phantom Music. Serving as her first single, Kalenna describes the process of healing when going through a hardship in a relationship.
R&B Songstress – Kalenna Harper joined the cast of the VH1's "Love & Hip-Hop Atlanta" in Season 3. She is best known for being a member of the group Diddy-Dirty Money, which was fronted by entertainment/fashion mogul Sean "Diddy" Combs. After the group disbanded in 2012, Kalenna engaged in a very successful songwriting career, penning songs for numerous artists including Christina Milian, Aretha Franklin, Pussycat Dolls, and Ciara.
"I was thinking about what me and my husband was going through one night while he was rocking out newborn baby to sleep, and I began to think about the beautiful memories we've made together along with the beautiful people ! And Space and time was spilling out of my heart !! Sometimes you have to step out of the front door to see the beauty of the house that was built all the details and amenities… When you do that you grow fond of the hard times and hardwork that was put into the building process ! I love my hubby and all we really needed was a moment to see it from a builders point of view and not the homeowner ! God is good and I think other people can relate to it because it is so real and vulnerable!
Following the season finale on Monday, "Space And Time" debuted on the iTunes R&B/Soul charts at number 11. In addition, the track is from her new EP, "Rose Water" which is set to be release soon. Kalenna is also set to release her debut album – Black Orchid early 2016.