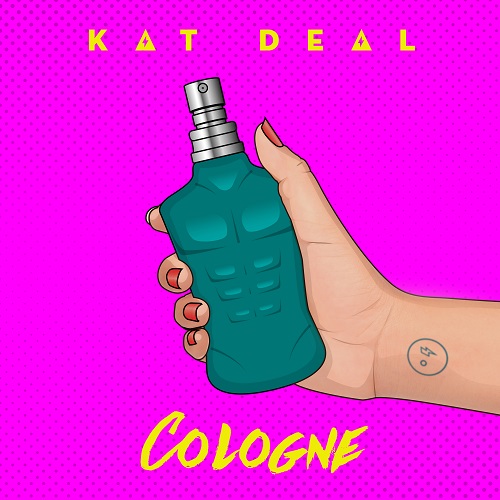 After bursting onto the scene late in 2016, North London singer/songwriter/multi instrumentalist Kat Deal is back with her latest single "Cologne". The r&b jam is the first single from her forthcoming EP, which is set to release in early 2019.
The song was produced by Turkish beatsmith and musician Baker Aaron, who has previously worked with the likes of Nick Brewer, Kadeem Tyrell and Naomi Scott. It is an infectious and energetic R&B offering, backed by lush instrumentation and clever musicianship, from the smooth bass guitar play to the catchy synth keys to the clever beat switch in the bridge. Kat Deal holds these all together perfectly, with her commanding vocal display, glorious melodies and lyrical offering. She adds about the song:
"I was sitting in the studio with Marc Morrison, who plays keys on the record, and all I could smell was the cologne of this guy that I liked and it was driving me insane, and the song was birthed from there. We knew it'd be called 'Cologne' and we got the skeleton of the music down, as well as the vibe-switch in the bridge. I can be quite random and energetic, so this song really captures that side of my personality. I walked around that night thinking about this guy, and that's how the rest of the melodies and lyrics came together".
With a well-versed musical pedigree as a vocalist, multi-instrumentalist and arranger that has seen her tour the world, playing for Robbie Williams, Felix Jaehn, Eliza And The Bear and Jodie Abacus, among others, Kat Deal is excited to take center stage with her own music, which can be described as modern alternative R&B-Pop with a 90s slant, and is defined by her use of lush 80s synths, 90s inspired melodies, honest and relatable lyricism, and her unmistakably powerful voice.