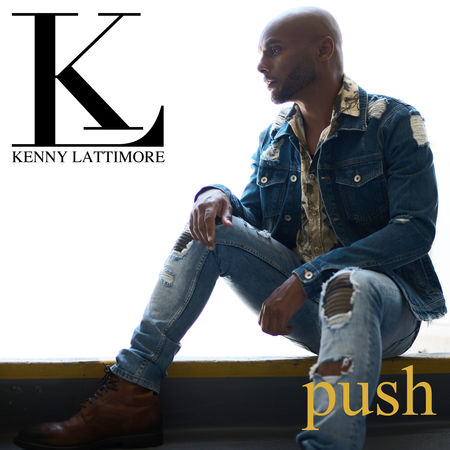 Grammy-nominated R&B mainstay, Kenny Lattimore returns, after a 2-year hiatus, with new single PUSH available now on all digital platforms. Produced by Dra-kkar Wesley aka Madison, PUSH showcases an edgier side to the silky singer as his emotive delivery paints a picture of a man who realizes he has made a mistake by pushing away the love of his life; once again laying bare the inner workings of a man's mind and hearts of women for listeners.
PUSH's retro R&B sound is the most obvious departure from Lattimore's usual cadence but manages to maintain the smooth sound that is classic Kenny.
"The sound doesn't conform. One of the things that I did think about was staying true to myself and the other was the fact that I remember the eighties well. We wanted to create something contemporary and timeless," explains Lattimore.
Lattimore last released Anatomy of a Love Song in 2015. In 2016, Lattimore released "A Kenny Lattimore Christmas," an 11-song holiday project created with Multi Grammy, Stellar & Dove Award winning producer Aaron Lindsey that garnered a #3 position on the Billboard Gospel Albums Chart.
Upcoming Live Shows
August 20 The Hollywood Bowl, Los Angeles
August 25 Café Mocha: Salute Her: Beauty of Diversity Awards Luncheon, Washington, DC.
September 1 The Birchmere, Alexandria, VA
September 2 Jazz Summer Series, Bel Air, MD
September 4 Kindred Presents, Warm Daddy's, Philadelphia, PA
September 9 Yoshi's Oakland, Oakland, CA
September 28 Café Mocha: Salute Her: Beauty of Diversity Awards Luncheon, NYC
October 7 The Carson Jazz Festival, Carson, CA
December 14 Café Mocha: Salute Her: Beauty of Diversity Awards Luncheon, Chicago, IL