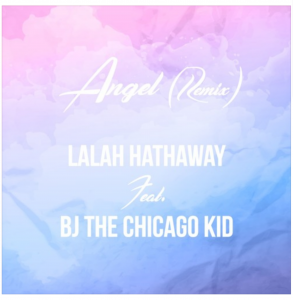 When two of the most powerful voices in r&b music come together for a new song, you know you're in for something special. That's exactly what we have here as Lalah Hathaway has dueted with BJ the Chicago Kid for the remix to her hit single "Angel".
The song of course is a cover of the timeless Anita Baker hit. BJ actually unveiled this song yesterday as a celebration of Baker's 59th birthday, mentioning it was an unreleased remix.
"Angel" was a huge success for Lalah Hathaway in 2016, and it topped the Urban A/C Radio Charts for numerous weeks. Additionally, it netted her a 2017 Grammy Nomination for "Best Traditional R&B" performance. It was originally included on her live album.
BJ the Chicago Kid meanwhile is also Grammy Nominated. He was selected in three different categories for the 2017 awards.