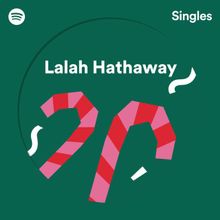 Lalah Hathaway has paid tribute to father Donny over the course over her career spanning the years, and that trend continues with her beautiful cover of his holiday classic "This Christmas".
Although the song has been recorded countless time over the years by artists of every genre, few are as special as the version Lalah gives us.
The song was actually recorded at the Spotify Studios in NYC as a live version.
The powerhouse vocalist also recently just celebrated the release of her latest album "Honestly". Featured on the project are two hit singles which she recently released videos for; the title track as well as "I Can't Wait".