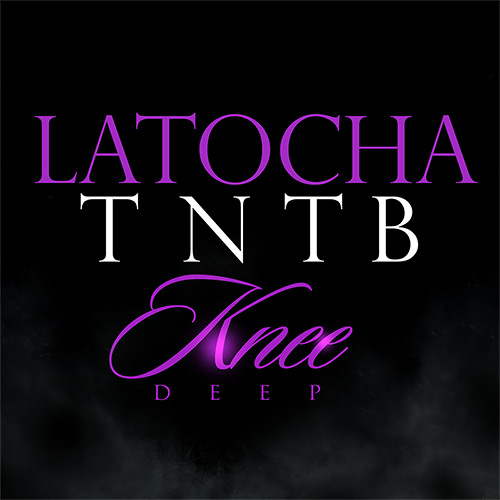 LaTocha, the former lead singer of the famed multi-million dollar girl group Xscape, releases a new song from her long awaited mixtape titled "TNTB" (Truth In The Booth). This song is titled "Knee Deep", and invokes LaTocha's sensual side. The Mike Will produced track from Ciara's original hit single "My Body", allows LaTocha to lend her signature vocals that we all remember and love. LaTocha says that she chose this particular track to sing to because it felt good and it was inviting. She commended Ciara for keeping the sexy movement going, and for giving women a voice to express their sexual desires without being labeled as a freak. LaTocha states that "women should be able to express their passionate and personal desires with their man and be appreciated for it."
The new release, "Knee Deep" is infused with familiar vocals from Xscape's hit song, "Tonight" that LaTocha sings very seductively in her whispering voice. This song's steamy lyrics of a man going knee deep while making love, will make anyone want to grab their lover's close.
It's been two years since LaTocha has been on the scene with "R&B DIVA'S ATLANTA." Now she is returning with new music that the world will enjoy. LaTocha shares, "R&B music has completely taken a back seat to Hip-Hop, so I feel that it's a must that I release real R&B music to get true music lovers confident in loving music again." "Music is about feeling, so if you can't feel it, then you probably won't enjoy it."
LaTocha is announcing her return with a number of projects that will soon be revealed. With the anticipation of "TV ONE'S XSCAPE UNSUNG", the story of Xscape will be told for the first time in 20 years. LaTocha's return couldn't have come at a better time.
LaTocha and her sister Tamika will be performing at the ESSENCE MUSIC FESTIVAL July 3rd on the Walmart Music Stage.