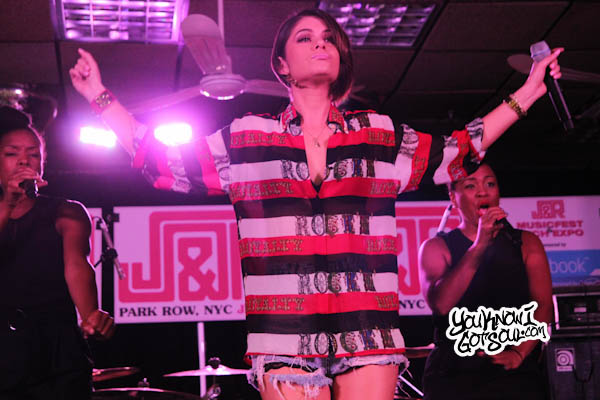 Even a couple of weeks following her untimely passing, the tributes to Leah LaBelle continue to pour in. This one comes courtesy of producer Bryan-Michael Cox, who had a chance to work with Leah extensively while she was working with Jermaine Dupri at Epic Records.
The producer gives us the previously unheard song "Stereo", and adds the following note:
"I was randomly going through some of my drives and found a collection of songs that I produced with Leah. My heart is still very heavy, so I thought I'd share this one with you guys. Enjoy."
Not only does the song give us a bittersweet look at the great music Leah was capable of, but also gets us nostalgic about B. Cox's production from years past.
Previously, Jermaine Dupri shared the previously unheard Leah LaBelle song "Scumbag" as his own tribute.