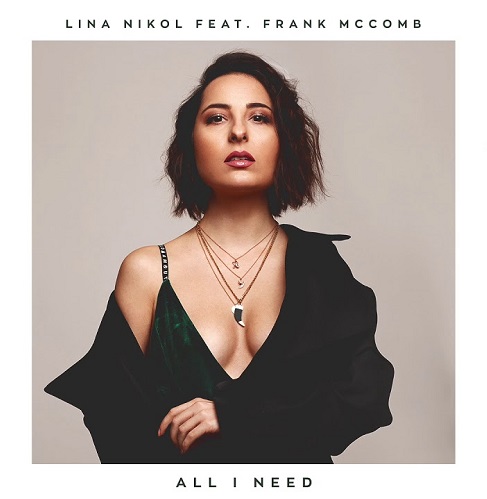 Emerging soul singer Lina Nikol links up with r&b veteran Frank McComb for the release of her sultry confessional single "All I Need".
The song is the first offering from Lina's upcoming album. The song was composted by the young singer herself, and is a blend of smooth jazz and fresh sounds, reminding us of the 90's contemporary R&B/Neo-Soul scene.
The pair originally met after Lina opened up for Frank during his show in Sofia, Bulgaria in 2016. She adds: "Frank is one of the best artists I've seen perform live. It looks so effortless and so natural to him but it's more than that – a lot of hard work and dedication."
Lina is no stranger to music. Both of her parents are musicians, and she originally started out as a classical pianist before venturing into singing and songwriting. Back in 2015, she released her EP "Your Love".
She is currently preparing her upcoming album and working on collaborations with very talented producers and artists, promising to deliver the cool vibes of 90's RnB, combined with female funk flavor and new, experimental sounds. What comes to life through the process will reflect real stories and deep emotions.
Meanwhile, Frank McComb's latest release is The Frank McComb Quartet (Live in Amsterdam), available to purchase online on all digital platforms.