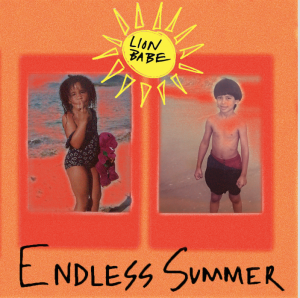 R&B duo Lion Babe have just released their new single called "Endless Summer". Along with the new song comes the announcement that their new mixtape "Sun Joint" will be available on June 21st, 2016. Fans can download the mixtape directly from the groups site at www.teamlionbabe.com.
The upcoming 11 song project is their first release since the group put out their debut album "Begin" earlier in the year. "Endless Summer" is the first song available from "Sun Joint". The project is sure to bring out the feel good vibe that the band has become known for, mixing in elements of funk, soul and electronic. Additionally, their new remix of their standout single "Jungle Lady" will be included.
Following the release of the mixtape, Lion Babe aka Jillian Hervey and Lucas Goodman will head out on their first ever US headlining tour which will kick off July 1st at the Essence Festival.