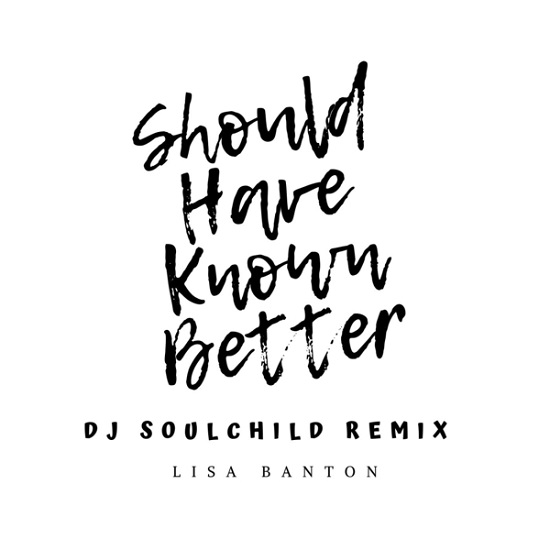 Toronto based R&B singer Lisa Banton links up with our good friend DJ Soulchild for the remix to her current single "Should Have Known Better." Lisa wrote the song and put out the single earlier this year.
She connects with our favorite R&B remixer DJ Soulchild to put an extra special flavor on the song. DJ Soulchild took this slow song about a lesson learned in love and turned it into something to dance to.
Sampling The Whatnauts' song "Help is on The Way", this remix has an infectious old school feel which just adds to the relatable lyrics and flowing melody already given by Lisa on the original.
Lisa plans to release 2 more singles for 2019! Stay tuned.