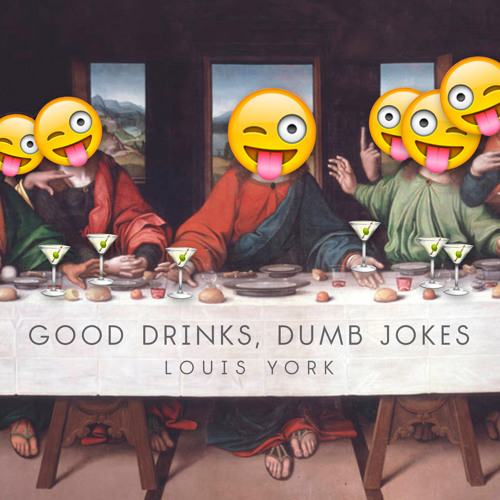 Louis York, the duo comprised of multi-Grammy nominated songwriter/producer team of CLAUDE KELLY and CHUCK HARMONY have released a new track, "Good Drinks, Dumb Jokes".
Over the course of the past few weeks, Louis York were featured on the cover of the Los Angeles Times Calendar section, garnered coverage on Fader and Billboard, were hand-picked by UBER to play their SXSW event, appeared on VH1's "Big Morning Buzz Live," performed at Will Smith's launch party for the new DC Comics film, "Suicide Squad," and had their "Clair Huxtable" video added to MTV and Vh1. Their debut EP, Masterpiece Theater – Act 1, hits later this year.
Individually and as a duo, Kelly and Harmony have penned smash hits for a veritable who's who of the Billboard charts, including Bruno Mars ("Grenade"), Miley Cyrus ("Party In The U.S.A."), Kelly Clarkson (My Life Would Suck Without You"), Rihanna ("Russian Roulette"), Britney Spears ("Circus") and Mary J. Blige (Growing Pains), to name but a few. Their songs have sold more than 25 million copies to date, blanketed radio airwaves around the world, garnered multiple Grammy and Billboard nominations and dominated international song charts.
With Louis York, they're stepping out from behind the boards with a sound and style all their own. They named the group after their mutual cities of origin (Harmony's from east St. Louis and Kelly hails from New York) and their eclectic-but-hook-ridden sound is a genre-bending blend of modern pop, old school R&B, thick-grooved rock and tribal African sounds. Harmony played every instrument on the record, while Kelly wrote the melodies and sang vocals.
About the decision to form Louis York, Kelly says:
"What's missing in a lot of music that I did and that a lot of other people are still doing is that it sounds cool but it's fast food. It sounds and smells and looks like a good idea, but it's actually not nourishing at all. We collect it on our iPhones, but it's not part of our lives. It doesn't feel like the music we grew up on – the music that was the soundtrack to our lives. A lot of what we're hearing now feels like the soundtrack to a day—at best. We're trying to change that a couple of songs at a time."