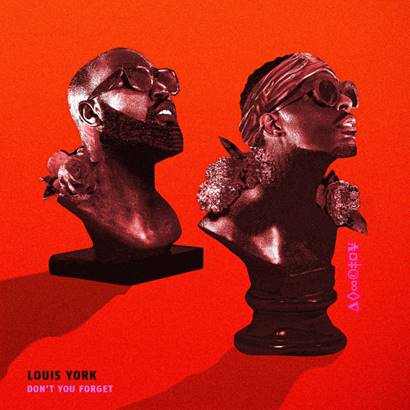 Claude Kelly & Chuck Harmony aka Louis York have just released their latest single "Don't You Forget It". The soaring musical masterpiece is an introduction to their upcoming debut album. The song captures the power of love with its rich harmonies, head bobbing groove, and catchy chorus.
Harmony adds about the song: "When Louis York first started, we would call ourselves 'The Two Man Earth Wind and Fire' or 'The Black Hall and Oates'. This track "Don't You Forget" is an ode to those monikers.. uplifting, catchy soul music…"
Kelly goes on to add: "'Don't You Forget' sounds like a big celebration, on purpose. We want the world to remember that joy still needs to be a part of the equation. This is our debut album and we had to blast off with a song that aims straight for the heart. It's premium soul music."
The group's upcoming debut album is called "American Griots" and is set to release on October 18th, 2019. The project includes 15 all new tracks which stretch the duo's range both sonically and stylistically as the sole producers and songwriters.