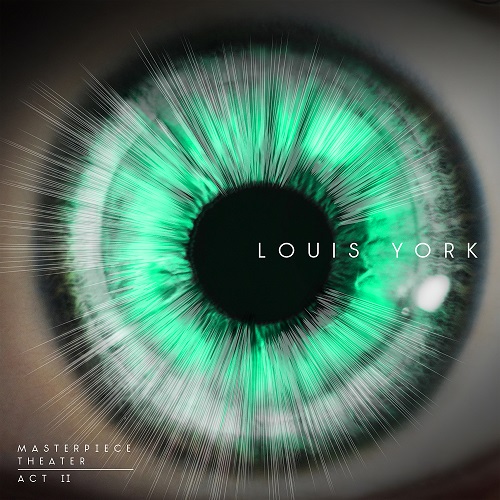 The dynamic duo team of Claude Kelly and Chuck Harmony aka Louis York have just released their second project "Masterpiece Theater Act II" (EP). The production and songwriting team have once again released their latest project independently via their Weirdo Workshop label (RED Distribution).
As with the first edition of their EP series, they break down creative boundaries and effortlessly fuse genres. Expect to hear everything from r&b, soul, gospel, rock, pop and more on their latest offering. That was on full display on their previous single "Hush Money" which we had the pleasure of premiering a few weeks back. Additionally, their lead single "Don't Play" channels the Chicago House Music scene with a hypnotic vibe that pulses through your body.
The entirety of "Masterpiece Theater Act II" was written and produced by Kelly and Harmony, and it is available on iTunes and all digital retailers now. Chuck Harmony added the following about Louis York's latest release:
"Much like 'Masterpiece Theater Act I,' Claude and I summoned our vast musical knowledge and understanding of several different genres of music to create this unique body of work. We drew influences from Chicago house music, rock, R&B, jazz, gospel, and even electronic music to carefully craft what we consider Louis York's best work to date. We also stayed true to our fearlessness in our song concepts, tackling subjects that are social and political in nature as well as subjects that are inspirational in nature. Overall, this EP is about us continuing to reintroduce ourselves as artists who are creatively fearless, socially responsible, and intellectually capable of processing this wacky world that we live in and turning into beautiful music."
Though both Harmony and Kelly have created timeless hits for other artists over the years earning them multiple Grammy nominations, they've reached a point where their personal talents need to be heard. The group have already proven that the transition to becoming artists themselves was a smooth one, and they offer music lovers a diverse sound unlike any other out right now.
In addition to promoting their new project, Claude and Chuck also are the heads of Weirdo Workshop, which is a collective of innovative individuals driven to enrich humanity by servicing premium entertainment and well crafted experiences. The collective also includes, Masha, KES, and The Shindellas.