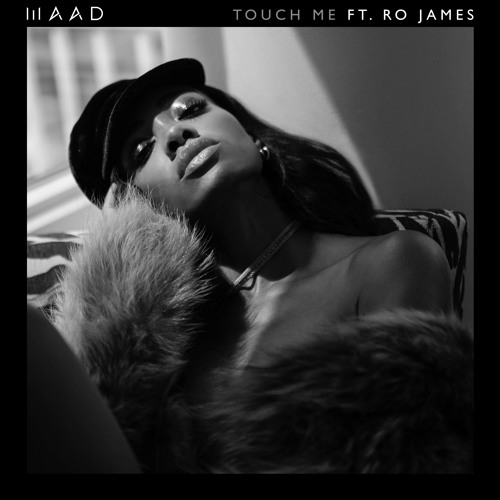 NYC based singer-songwriter, DJ and model MAAD continues her unstoppable rise on the music scene with the release of her new track 'Touch Me' featuring the Grammy nominated soul artist Ro James. The track is the follow-up to '90s Love' – which was released towards the end of 2016 and has amassed over 100,000 streams – and will feature on MAAD's hotly anticipated debut EP 'Le Funk'.
Written by MAAD and Ro James and produced by her regular collaborators TheVAMP, the breathtaking and sensual cut evokes epic soul and funk slow jam classics, showcasing MAAD's stunning vocal, versatility and outstanding songwriting talent.
Commenting on the track, MAAD said:
"'Touch Me' is one of the first records I recorded for 'Lé Funk' with TheVAMP. The vibe and energy of that song helped mold the sound of my upcoming project. I really wanted to create something that felt gritty and sensual at the same time. I've always been a fan of music that takes you on a journey and feels retro. Ro is a long-time friend of mine so it was easy writing on this with him and I really love what he brought to the track."
Having spent recent years modeling for top publications and brands such as ELLE, NYLON, Seventeen and Anastasia Beverley Hills, along with songwriting alongside the likes of Claude Kelly (Britney Spears, Jason Derulo), TheVamp (Ne-Yo) and Jonas Jeberg (Nicki Minaj, Demi Lovato) and collaborating with internationally renowned rap artist A$AP Ferg, MAAD has firmly set her sights on the spotlight with her blossoming solo career – and with outlets from Noisey, Earmilk and The 405 to Wonderland and MTV already tipping her for big things she is set to truly make an impact in the lane she is steadily carving for herself.
With MAAD's debut EP 'Lé Funk' due for release soon and more new music and visuals to follow throughout 2017, MAAD is on a one-woman mission to bring throwback funk and soul influenced sounds back to the forefront of the music scene!