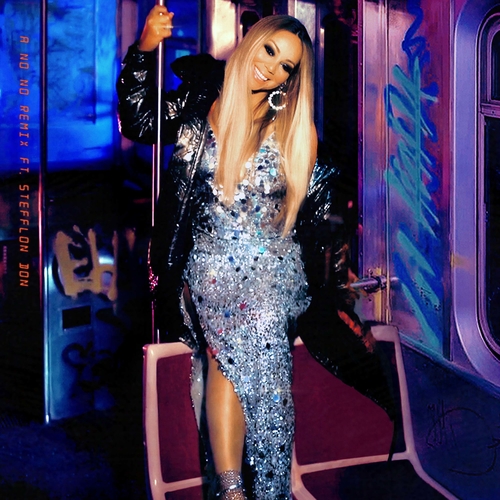 Just days after premiering the official video for her latest single "A No No", the legendary Mariah Carey returns with a remix to the song featuring Stefflon Don. There is not a huge difference between the remix and the original, the chorus and verses remain the same, except for the new rap verse.
Perhaps many were hoping for (expecting?) a different guest on the remix. The song's undeniable sample of Lil Kim and Lil Cease's song "Crush on You" seemed to present an ideal opportunity for collaboration. But alas, it was not meant to be.
In case you missed the video, Mariah presented a unique scene as she throws a party on a New York City subway train.